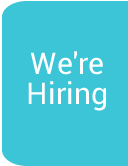 Leave A Gift In Your Will
By remembering Southern Area Hospice Services in your Will, your generosity will help us to continue providing the specialist services that your local community will need in the future, helping people to live well and maintain their quality of life.
It is a sad fact that one in three people in Northern Ireland will receive a cancer diagnosis at some stage in their life, and one in four people will die from cancer. Your legacy will help us to provide care and support to local families at their time of need.
Our care is provided free of charge to those who need us and a gift in your Will is one of the kindest ways that you can offer your support to the Hospice and make a lasting difference.
You do not have to be wealthy to leave a gift in your Will, we value all gifts from small items of value to antique furniture, as well as cash sums and occasionally even an entire estate.
How to make a Will?
If you are making a Will, we would advise to seek professional advice, usually from a solicitor. If you have already made a Will, you can add to it or change it at any time by adding a legal document called a codicil.
Here is an example of the wording you should use….
'I bequeath to Southern Area Hospice Services, St. John's House, Courtenay Hill, Newry, BT34 2EB, for its general charitable purposes and for the receipt of the Chief Executive for the time being of the Hospice shall be good and sufficient discharge to my executors'.
(Insert one of the following)
The sum of……
All residues of my estate.
One x share of the residue of my estate.
Reducing Inheritance Tax
A gift to Southern Area Hospice Services in your Will is tax free, which allows you to reduce significantly the amount of Inheritance Tax charged on your estate, or even eliminate it altogether.
Leaving 10% or more of your estate to Southern Area Hospice Services will reduce the rate of Inheritance Tax from 40% to 36%. A donation in this way, will bring about major benefits to our Hospice and it will also reduce the amount of your estate received by government.
Information for Solicitors
If you decide to remember us your Will, the information below will be beneficial to your Solicitor:
Charity Name: Southern Area Hospice Services
Legacy Contact: Chief Executive Officer
Address: St. John's House, Courtenay Hill, Newry, Co. Down, BT34 2EB
Charity Number: XN 47329/2
Company Registration Number: NI38737
For more information or to speak to us in confidence about leaving a gift in your Will, please contact the Chief Executive Officer on (028) 3026 7711 or write to us at the address above.