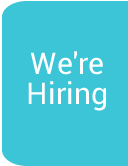 Light Up A Life 2021
We invite you to Light Up A Life this Christmas
Christmas is a special time. It's a time to share with those we love and reminisce about Christmases we spent with loved ones that sadly are no longer with us. Here at Southern Area Hospice Services we know how difficult that can be for many families – we understand how important it is for us to take time to remember.
We would love for you to share a special message to remember your loved one, by dedicating a light on our virtual Christmas tree. This event is not just for those families that have experienced the care of Hospice, but for the entire community and anyone that would like to make a special tribute to a loved one.
We are delighted to be able to hold our lights service this year and invite you to join us on Thursday 9th December at 7.30 pm at the Hospice as we illuminate our very special tree.
This has been a difficult year especially for those that have been bereaved and we hope this special event will provide some comfort to those families.
To make a donation simply click on the tree above and select a light to dedicate to your loved one this Christmas. By doing so you will be helping us to care not only at Christmas but every day of the year. We send you our thoughts, our thanks, and our very best wishes this Christmas time.
We would like to give our sincere thanks to Gordons Chemist for their very generous support of the Light Up A Life campaign this year.
For more information please get in touch on 028 3026 7711 or email doyled@southernareahospiceservices.org