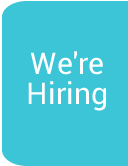 Light Up a Life 2022
We invite you to Light Up A Life this Christmas
Christmas is a special time. It's a time to share with those we love and reminisce about Christmas we spent with loved ones that sadly are no longer with us. Here at Southern Area Hospice Services we know how difficult that can be for many families – we understand how important it is for us to take time to remember.
The very special Light Up a Life event at Southern Area Hospice Services will take place on Wednesday the 14th of December at 7.30pm at St. John House. This will be our first Lights Ceremony in two years and we are looking forward to welcoming you all once again. Please be aware that this is an outside event with no access to the Hospice building on the evening.
We would love for you to share a special message to remember your loved one, by dedicating a light on our virtual Christmas tree. This event is not just for those families that have experienced the care of Hospice, but for the entire community and anyone that would like to make a special tribute to a loved one.
You can dedicate a light on our virtual Christmas tree, add a photo and leave a special message by clicking on the tree below or calling 028 3026 7711.
We would like to give our sincere thanks to Gordons Chemists for their very generous support of the Light Up A Life campaign once again this year.
Dunganonn & Craigavon Lights Ceremony - There will also be a Dungannon Lights Ceremony taking place on Friday 2nd December at 10am in the Mid Ulster Council Office. Craigavon Lights will take place on Tuesday 6th December at 12pm in the Civic Centre. Everyone welcome.
For more information please contact Laura or Sarah on 028 3026 7711 or email ohares@southernareahospiceservices.org