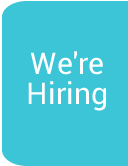 Local Credit Union Shows Continued Support
A very sincere thank you to our continued supporters at the Credit Union for supporting our Coffee Morning campaign once again this year. From providing the campaign sponsorship, to local credit unions getting involved by making donations, 'Donate a Donut' events and holding staff coffee mornings etc, a collective amount of £3,385.00 was raised and presented to the Southern Area Hospice recently.
We are truly grateful for the local credit union's continued support, particiarly over this Covid-19 period, which saw a decline in the amount of coffee mornings being able to be held. However, with their ongoing support, we have been able to actively promote coffee morning and their involvement contributed massively to the success of the overall coffee morning campaign.
Thank you so much to all the staff for all the fundraising efforts put in every year on our behalf, and to all the credit union customers & friends who continue to make donations.
Pictured L-R is Brian O'Hare TPM Credit Union, John Corrigan WBR Credit Union, Amy Henshaw Fundraising Officer and Kate Murphy Slieve Gullion Credit Union.
Back