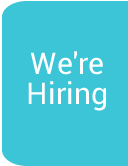 Lottery for Businesses
Those who play the Southern Area Hospice Lottery provide us with a vital source of regular income that we can rely on to provide care to our patients and their families. The opportunity to win together with the knowledge that you're raising funds for your local Hospice makes it a 'Win Win' situation. The lottery draw takes place every Friday and costs just £1 per week (for weekly pay) or £4.34 per month (for monthly pay). The Hospice lotto guarantees 3 winners each week;
1st Prize £300 2nd Prize £200 3rd Prize £100
Plus a weekly rollover prize of up to £5,000
How can my workplace get involved with Southern Area Hospice Lottery?
Join other local businesses including; Norbrook, Kukoon Rugs, Newry Auto Centre, Gourmet Island, ABP Food Group, Mortgage Solutions & many more by encouraging your team to join the Hospice lottery. This can be done in a number of ways – by a deduction from playing staff's salaries or through them completing a standing order directly with the hospice, it really is so easy to support us in this way. By encouraging staff to play the lottery as a work initiative costs your business nothing as it is your staff who are donating to enter but makes a difference to our patients and their families. Our playing numbers have increased by nearly 1000 players thanks to the support of local businesses – that is £1000 per week they help us to raise.
What will my workplace get in return?
Opportunities for positive PR, we can do launch photos along with a press release to publicise our partnership.
If you register staff via their wages, we can track when a team member wins which gives another opportunity for PR.
Taking part in corporate social responsibility shows employees the business cares about their local community, creating job satisfaction. And it also always looks great on awards submissions or on the 'About Us' section of your website.
Creates a positive business reputation for customers.
It is a fantastic perk to advertise when hiring new staff, it shows you care about supporting a local charity while giving employees the opportunity to win weekly prizes.
The knowledge the business is helping those in its local community, helping us to help others.
Don't forget the boost to staff morale when one of your staff wins! This is one of the main things we hear back from businesses we currently work with.
What do current businesses who offer the Hospice lottery in their workplace say?
Norbrook Laboratories encourage their employees to take part in many charity fundraisers including donating the entry fee from their pay to Southern Area Hospice Services weekly lottery where staff are entered in to win weekly prizes. In 2021 alone, Norbrook employees donated an outstanding £28,046.14 to enter the weekly lottery, while they won a grand total of £8,600 of prizes in return.
Ashlene McParland, Company Accountant at Gourmet Island said 'As part of our CSR policy we nominate a charity that we will support on a yearly basis. The Southern Area Hospice is a great cause and does vitally important work for many people across the Southern Health Trust. We support the Hospice by taking part in their weekly lottery which is easily set up and the vast majority of staff have got involved. We are proud to contribute to the financial costs of running the hospice and would encourage other companies to do the same.'
How do I go about registering my workplace?
Team members can pay to play our lottery in numerous ways and you can decide which option suits your workplace best. You can either deduct staff members' weekly/monthly lottery donation from their wages and transfer it to Southern Area Hospice on a weekly or monthly basis. If you do this, we can easily track any winners, giving you an opportunity to do some PR when a team member wins, announce it in your staff newsletter or notice board to boost team morale.
To recruit staff to play a member of our Lottery Team can host a registration day in your tea room or canteen which gives staff an opportunity to ask any questions they may have and to register.
If you would prefer to encourage your team members to register for the Southern Area Hospice Lottery but not deduct the money from wages we can simply provide you with entry forms to share with your staff. We can also go in to do a quick talk with your staff, perhaps on a training day, we have previously done this with numerous businesses with great success. Contact Bernie or Jane (details below) and they can talk you through the easiest option for your business needs.
For more information on how you can register your workplace to our Hospice lottery, and give your employees the chance of winning weekly prizes contact Bernie on 028 3026 7711 or email; byrneb@southernareahospiceservices.org