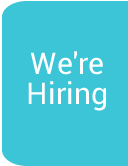 Lottery Results
Date of Draw

£300 Prize

£200 Prize

£100 Prize

Rollover

20/3/20
10757


McAteer




Newry

27727


Moan
Keady
14152
Collins
Newry

£200




Not Won

13/3/20
85880
Barr
Ticket Sold,Dunnes

29203


McGovern


Drogheda

29374


Smyth
Portadown
£400 Won
Heslip
Newry
6/3/20

28299


Downey
Annalong

29407


McCann
Coalisland
85248


Donnelly




Ticket Sold in Wards

£200




Not Won

28/2/20
28845


Sloan




Hilltown

27273




Rice




Hilltown

29073




O'Neill




Armagh

£2,200
F.Feehan

Newtownhamilton

21/2/20
27365


McDonald




Newtownhamilton

28684


McShane




Warrenpoint

23014


Sweeney




Newry

£2,000
Not Won

14/2/20

10865




Boden


Kilkeel

26635




McQuade




Armagh

27605




Rowland


Rostrevor

£1,800




Not Won

7/2/20
12469


Cole




Newry

17191


McParland




Warrenpoint

28134




Quinn




Kilkeel

£1600




Not Won

31/1/20

28354




McCartan




Newry

27776




Sabherwal


Dungannon

28780




McKee


Newry

£1400




Not Won

24/1/20
26044
Tinnelly
Warrenpoint
28473
Murphy
Newry
28120
McKeever
Crossmaglen

£1200




Not Won

17/1/20

16577


Martin
Warrenpoint
27626
Murphy
Jerrettspass
28341
Loughran
Camlough

£1000




Not Won

10/1/20

13503




McClimond


Rathfriland
25073
Murray
Silverbridge
26147
Quinn


Newry

£800




Not Won

3/1/20

13793


McConville
Newry

28896




Cleland




Castlewellan

25767


Brady
Newry

£600




Not Won

27/12/19
27645
Hughes


Coalisland

28412


Tarvares


Lisburn
28752
Hume


Tandragee

£400




Not Won

20/12/19

15966




McManus




Newtownbutler

27365




McDonald




Newtownhamilton

80531


McArdle




Newry

£200
Not Won


13/12/19

26610




Woods




Rostrevor

25844
McGeown


Rathfriland

24032
Ryan


Newry

£2,400

29597
Vallely
Newry

6/12/19
11815
Hillen
Bessbrook
17094
Fearon
Rostrevor

25561


Brannigan
Newry
No winner
29/11/19

28861


Payne
Craigavon

28831


Monteith
Banbridge

28220




Haughey




Newry

No winner
22/11/19

25079




Sarafield




Newry

28732


Baird
Portadown

27236


Grimley


Moy

No winner
15/11/19

27582


Lewsley


Craigavon

23003




Strain




Newry

16980
Franklin
Killowen
No winner
1/11/19

29122




Coulter




Newry

80080
Savage
Cullyhanna

25660


Gray
Newry
No winner
25/10/19

79518




N.Fusco


Banbridge
79303
Anon.


Newry

79286




Anon.




Newry

No winner
18/10/19

24008


Malone
Bessbrook

29020


Fearon
Rostrevor
17194
Moan
Mayobridge
No winner
11/10/19

26370
McNulty
Newry

25339
Kelly
Derrynoose

28680
McGlade
Mullaghbawn
No Winner
4/10/19

29171
Mulholland
Newry

29196
Mitchell
Belfast
27391
Thomas
Newry
No Winner
27/9/2019

29268
McKey
Newry

29013
McCrink
Newry
29408
Muckiah
Silverbridge
No Winner
20/09/2019
26284
McCoy
Mullaghbawn
77413
McClorey
Rathfriland
78027
Breen
Jonesborough
£2,800
26462
Rogan
Warrenpoint
13/09/2019
27825
Russell
Rathfriland
77219
Anon
Newry
25950
McEvoy
Killeel
No Winner
06/09/2019
28612
Bruns
Criagavon
75973
Anon
Newry
29401
Clitheroe
Newry
No Winner
30/08/2019
29216
Murphy
Mayobridge
75014
Jackson
Wards Rockmount, Newry
75750
McDermott
Vivo Xtra, Warrenpoint
No Winner
23/08/2019
17677
Hughes
Dungannon
28276
Britton
Bessbrook
29498
Sprainys
Newry
No Winner
16/08/2019
24048
Prince
Warrenpoint
17910
Smyth
Newry
28050
Grazyta
Newry
No Winner
09/08/2019
29090
Magill
Rathfriland
29009
Grant
Killeavy
29758
McCourt
Warrenpoint
No Winner
02/08/2019
24048
Prince
Warrenpoint
29131
Millar
Dungannon
27192
Meehan
Lurgan
No Winner
26/07/2019
27049
McAleenan
Castlewellan
73613
McClorey
Rathfriland
27193
Digney
Newry
No Winner
19/07/2019
15967
Doherty
Newry
13351
Lennon
Newry
28760
Lavelle
Bessbrook
No Winner
12/07/2019
28346
McAleenan
Newry
28586
Kearney
Newry
72991
Dillon
Mullans Spar
No Winner
05/07/2019
29512
McKeown
Lotto Gift Certificate
28001
Vallely
Newry
70723
Wedding Favours
No Winner
28/06/2019
29152
Moan
Newry
73391
Magee
Warrenpoint
29241
O'Hare
Warrenpoint
No Winner
21/06/2019
26837
Haughian
Rostrevor
28095
Mallon
Newry
28762
Lenaghan
Newry
No Winner
14/06/2019
13639
McCaul
Newry
28183
Crilly
Newry
29382
Wilson
Warrenpoint
£1,600
26045
O'Hare
Dromore
07/06/2019
17043
Rodgers
Kilkeel
17022
McAlinden
Newry
28147
McLoskey
Armagh
Not Won
31/05/2019
27391
Thomas
Newry
29321
Duffy
Bessbrook
29223
Herron
Newry
Not Won
24/05/2019
29384
Kavanagh
Camlough
26099
Traynor
Warrenpoint
71552
Gratten
Rathfriland
Not Won
17/05/2019
28838
McAnulty
Newry
28939
McGeown
Newry
11018
Murphy
Warrenpoint
Not Won
10/05/2019
28722
Thompson
Newry
28876
Gribben
Newry
27362
McCann
Dungannon
Not Won
03/05/2019
27183
Byrne
Newry
26024
McTaggart
Armagh
70357
Wedding Favours
Not Won
26/04/2019
28449
Fegan
Newry
27371
Gavigan
Warrenpoint
29083
McKey
Newry
Not Won
19/04/2019
10902
Moffett
Newry
26984
O'Hagan
Rathfriland
10149
Mallon
Newry
£2,800
28645
Fox
Dundalk
12/04/2019
28948
Carr
Newry
28674
McCourt
Newry
69828
Anon
Newry
Not Won
05/04/2019
27008
Callan
Newry
28730
Wilson
Annalong
26218
Strong
Rostrevor
Not Won
29/03/2019
25603
Copeland
Banbridge
27994
McParland
Newry
26751
Gallen
Dungannon
Not Won
22/03/2019
12204
Mooney
Newry
27540
McEvoy
Newry
28467
Johnson
Newry
Not Won
15/03/2019
24047
McManus
Newtownbutler
67646
Redmond
Dunnes Stores
29053
Maguire
Newry
Not Won
08/03/2019
28972
Kidd
Lurgan
28991
Hutchinson
Lurgan
25570
Morgan
Newry
Not Won
01/03/2019
17443
Reilly
Warrenpoint
29306
Long
Craigavon
66148
Takeny
Crossmaglen
Not Won
22/02/2019
10731
McMahon
Newry
25597
Maguire
Newry
23116
Curry
Rostrevor
Not Won
15/02/2019
10221
O'Hanlon
Newry
26687
Weir
Bessbrook
25682
McNulty
Newry
Not Won
08/02/2019
29211
Murdock
Warrenpoint
25898
Reel
Rostrevor
24003
Murphy
Newry
Not Won
01/02/2019
28095
Mallon
Newry
25533
Cunningham
Newry
15445
Fox
Newry
Not Won
25/01/2019
14565
Collins
Enniskillen
28381
Mathers
Newry
27332
Fitzgerald
Coalisland
Not Won
18/01/2019
16577
Martin
Warrenpoint
26082
Bailey
Annalong
27271
McKinley
Newry
Not Won
11/01/2019
26610
Woods
Rostrevor
28553
Thornton
Newry
25487
McQuaid
Newry
£2,200
26355
Hughes
Annalong
04/01/2019
26941
Gavigan
Warrenpoint
28404
Rzaokowska
Newry
29121
Butkus
Newry
Not Won
28/12/2018
17681
Maneely
Dungannon
27696
Tenneyson
Portadown
28831
Monteith
Banbridge
Not Won
14/12/2018
27646
O'Neill
Dungannon
10756
Tumilty
Newry
25722
Markey
Newry
Not Won
30/11/2018
29140
Bradshaw
Newry
27646
O'Neill
Dungannon
28374
McMahon
Newry
Not Won
23/11/2018
29143
Mallon
Newry
29133
Lanchbury
Craigavon
28301
Fearon
Newry
Not Won
16/11/2018
28586
Kearney
Newry
63453
Ferris
Newry
26282
Vaughan
Banbridge
Not Won
09/11/2018
24002
Hillen
Bessbrook
27662
Clarke
Craigavon
27976
Powell
Bessbrook
Not Won
02/11/2018
28443
Dornan
Newry
13335
Hillen
Newry
28536
Burns
Scarva
Not Won
26/10/2018
25331
O'Toole
Armagh
62670
Ormston
Newry
9276
King
Newry
£1,600
27650
McSherry
Banbridge
19/10/2018

27584


Coleman
Lurgan
17609
McArdle
Dungannon
28915
Saunders
Newry
Not Won
12/10/2018

29245


Canning
Armagh

29187


McGivern
Newry

28839


McAnulty
Newry
Not Won
05/10/2018

28669


McArdle
Armagh
61641
Kennedy
N'Town

29089




Dodds




Newry

Not Won
28/09/2018
28757


Kimbley




Newry

28419


Walters


Newry

12322
Toombs


Craigavon

Not Won
07/09/2018
27260
Lutton
Craigavon
28863
Tumilty


Newry

26114
Lavery
Craigavon

Not Won

31/08/2018
28386
Noade


Newry

25940
Breen
Warrenpoint
60877
Anon

£1,200
12210
McAleavey
Newry
24/08/2018
17201
Gribben


Newry

28835
Jakubcyk


Newry

26121




Murphy


Annalong

Not Won

17/08/2018

25911


Beattie


Portadown

26044


Timelly


Warrenpoint

17621


Rafferty


Meigh

Not Won

10/08/2018
25576
McMahon
Newry
60626
Hanna
Newry
28739
Canavan
Bessbrook
Not Won
03/08/2018
16570
McMahon
Newry
17940
Boyle
Newry
25898
Reel
Rostrevor
Not Won
27/07/2018
60021
Kelly
Warrenpoint
25988
Brannigan
Kilkeel
26885
Crawley
Lislea
Not Won
20/07/2018
26516
Murin
Newcastle
29024
Kelly
Newry
28608
Bourke
Rostrevor
£600
26149
Quinn
Newry
13/07/2018
15940
Rafferty
Newry
28495
McFee
Newry
29125
Rush
Dungannon
Not Won
06/07/2018
25331
O'Toole
Armagh
28257
Walker
Newry
28937
Rankin
Newry
Not Won
29/06/2018
27690
Murray
Banbridge
28103
Massey
Tandragee
14949
McGinnis
Camlough
£800
26787
McClay
Newry
22/06/2018
14569
O'Hare
Banbridge
25550
Lavery
Hilltown
28787
Mooney
Camlough
Not Won
15/06/2018
26557
Collins
Mullaghbawn
05580
McRoberts
Rathfriland
26902
McClure
Newry
Not Won
08/06/2018
26141
Hannaway
Lislea
15354
Keenan
Newry
26304
Hanna
Dundrum
Not Won
01/06/2018
16990
Murphy
Newry
29205
Smyth
Rathfriland
06981
Grant
Newry
£2,200
10731
McMahon
Newry
25/05/2018
10089
Hickey
Bangor
06052
Moore
Warrenpoint
11192
McNulty
Mountnorris
Not Won
18/05/2018
17215
Devlin
Newry
23116
Curry
Rostrevor
13722
Russell
Newry
Not Won
11/05/2018
27597
Quinn
Newry
23004
Casey
Newry
12469
Cole
Newry
Not Won
04/05/2018
27800
McDonald
Newry
28661
Lucas
Newry
13788
Connolly
Newry
Not Won
You can help by joining the lottery yourself and encouraging family, friends and neighbours to do the same. Just £1 per week makes a difference to our patients and their families.
If you require lottery results for a date prior to those listed above, or would like more information on joining, please contact the Hospice Fundraising Office on (028) 3025 1333.
Players must be 16 or over. Registered with Newry, Mourne & Down District Council under The Betting, Gambling, Lotteries & Amusements (N.I) Order 1985 as amended from time to time. Promoter: Southern Area Hospice Services. Responsible Person: Ann Cooney. Charity No XN47329 NIC 101906. Southern Area Hospice supports responsibility in gambling. If you feel you have a problem with gambling, please visit www.begambleaware.org or call 0808 8020 133.