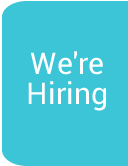 Lottery
Each week Southern Area Hospice Lottery supporters are enjoying cash prizes of £600 with the chance of winning £5,000 in our Rollover.
The Hospice Lottery provides a regular form of income for Hospice services and also gives something back to our loyal supporters. By playing our Lottery, you are helping us to achieve our Fundraising target of £3.1million this year which will help us to continue providing care for local patients and their families.
How It Works
The draw takes place every Friday (except for Bank Holidays) Pay by cash, cheque, standing order...



Lottery Results
Date of Draw £300 Prize £200...