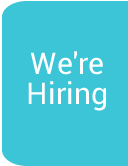 Lurgan Park Fun Run raises over £7,100 for Southern Area Hospice
Nearly 600 participants took part in the annual Lurgan Park fun runs which were held on Sunday 3rd March and raised over £7,100 for the Southern Area Hospice Services.
The event, now in its 6th year, was organised by St. Ronan's teacher David Wilson and Tony Mckeown of main event sponsor's CRASH Services with the help of the Lurgan Hospice Fundraising Group.
David commented "We were so pleased again with the response from local runners. We had 500 runners signed up online before the event and another 100 who registered on the day. We were amazed at the amount raised. The event just seems to be getting bigger each year and the total raised over the last 6 years has now surpassed the £42,000 mark.
"All the costs of staging the event were provided by local companies so every single pound of the runner donations are going to the Southern Area Hospice. We would like to thank CRASH Services, Tesco, Aqua Twist, House of Sport, Creative Juices and the Fitness Factory who all provided materials and services to the event for free. The Lurgan Hospice Fundraising Group provided volunteers and marshals.
David added "We must also give a lot of credit to all the Lurgan Park and Council staff. They were extremely helpful and the park was looking great on the day despite the conditions. We look forward to staging the event again in 2020.
The winners on the day were 5k male Steven Shields and 5k female St.Peter's AC Emma Mulholland. 10k male Caoimhin Robinson and 10k female St.Peter's AC Gillian McCrory.
Southern Area Hospice provides their service across the entire Southern Health Board area, including Lurgan, Newry & Mourne, Craigavon, Banbridge, Portadown, Armagh and Dungannon. With an annual fundraising target of over £2 million, SAHS need to raise over £250 every single hour to help people affected by terminal illness in Southern Board Area.
Event Organisers Tony McKeown and David Wilson are joined by Deirdre Breen of the Lurgan Friends of Hospice Fundraising Group along with winners on the day who were 5k male Steven Shields and 5k female Emma Mulholland. 10k male Caoimhin Robinson and 10k female Gillian McCrory.
Back