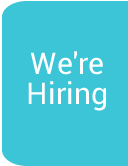 Malachy Rafferty's 32 Irish Peaks: Mountain Challenge For Charity
This Spring, Malachy will be climbing the highest peak in every county in Ireland. All donations will go to Southern Area Hospice.
"My name is Malachy ó Raifeártaigh and I am a member of local clubs: Ventoux cycling club, Slieve Gullion Runners and Gap of the North walking club. This challenge is organised to raise much needed funds for Southern Area Hospice. My challenge will start on 14th April from Errigal mountain at 4:00 am. With the intention that I will climb every high peak in each county in Ireland - 32 in total! When totalled up I will have climbed twice the height of Everest. My sight is to finish my challenge at Slieve Gullion on 23rd or 24th April.
I ask each and every one of you who read this to support me on this challenge by donating and sharing among your friends and family to help me reach my target of £5000.
I can be followed on Facebook here: https://www.facebook.com/malachy.oraifeartaigh
On my Facebook you can see my preparations etc leading up to the start date and follow me daily during the hike where I will be live on a few occasions from mountain summit. So please donate to this vital service through my GoFundMe page: https://gofund.me/a5dd2732
Thank you"
- Malachy o raifeártaigh
https://www.gofundme.com/f/32-irish-peaks-mountain-challenge
Back