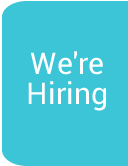 Margaret's Story
Southern Area Hospice Services provides specialist end of life care and support for patients and their families living primarily in the Southern Trust area. Margaret's family have shared their experience of Southern Area Hospice Services, the specialist palliative care provided by the team and the support they received during the most difficult time.
This is her story as told by her father John….
'Margaret was one of four children and with three brothers to keep in check she always took the lead, looking after everyone and making sure the boys did what they were told. That was her way – always taking care of everyone, she was a wonderful daughter and sister.
She lived at home with me, and her mum and we did everything together, it was always the three of us until her mum sadly passed away in 2018. She made sure I was always well looked after and we went out for lunch, spins in the car and always enjoyed a good chat, we were great friends too. In 2012, Margaret found a lump which was later diagnosed as breast cancer. We were devastated at the news, but she was so strong and never complained. She had two operations and chemotherapy, none of that was easy. She made friends with other ladies going through the same treatment and they all helped each other. Then after one appointment she came home delighted waving a letter from the hospital, she had received the all-clear. We were absolutely delighted, and we all went out for dinner to celebrate Margaret's good news.
Our joy was short lived when just six weeks later Margaret complained of some pain in her side, so she went to get it checked out. While at work at her job in Stormont she received the devastating news that she had a broken rib due to cancer in her bones, and there was nothing they could do. We were stunned. She was referred to the Palliative Care Team and this is when Margaret met Bernie (nurse) – 'her guardian angel' who would be there to listen and always offer support and advice when she needed it. Bernie helped Margaret more than she will ever know – she is an unbelievable nurse and a great listener.
During this time one of Margaret's brothers asked her if there was anything she had ever wanted - to which she replied, 'a convertible.' THIS was not what any of us had expected but we decided to try and make possible. A few days later, the day she came home from the hospital, her car was in the driveway, a white Audi convertible. She was delighted and extremely excited to get out in her new car. So, every appointment she had over the coming months we took the convertible, and she would say 'Dad aren't we the luckiest people in the world" which sounds strange but that was Margaret, always counting her blessings.
Margaret also attended the Hospice Out-Patient Clinic in Craigavon where she got to know Dr Morris and he asked her if she would go into the Hospice for a few days as he thought it would really help her. Margaret really trusted him and was admitted in August 2021. They took such good care of her, and she was so well looked after - and so were we. She got to know all the staff, as she did everywhere she went. Her pain was so well controlled and after a week she was able to come back home to me. We talked about everything, and she told me that when she got worse, she would like to go back into the Hospice, she felt safe there and knew she would be cared for by friends.
Whilst in the Hospice, Margaret decided that she wanted to raise some money to support the Hospice, so the family along with a few friends got together to organise a fundraising walk in Kilbroney Forest Park on 12th September. The support was unbelievable and with a target of £500, the walk ended up raising an amazing £13,000. She was absolutely delighted to be able to hand this money over to the staff that were caring for her.
On the 16th of September Margaret was admitted to Hospice for the second time and this time her 'guardian angel' Bernie was working there too. This gave us such comfort, our Margaret who had done so much for all of us, was being given the absolute best care and was surrounded by such wonderful people.
Margaret sadly passed away on 20th October 2021 aged 56. Our love for her will last forever but I know she got the best care at the Hospice and looking back we have no regrets and that counts for an awful lot."
John McAteer & The McAteer Family
At Hospice we support patients and their families every day in whatever way they need us, and you can help us to continue to do that. By donating you will help to provide Hospice care to local people and their families who need us now. We can only care because people like you do. To donate click here or call 028 302 67711.
This story has been shared with the permission and co-operation of Margaret's family.