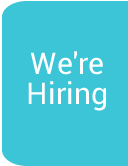 Meet our Sponsor - Hayes Fuels
We are very lucky to have the support of local family-owned business, Hayes Fuels, who are based just outside Dungannon. They have very kindly sponsored our Spotlight on Dungannon Campaign, to help promote our services in the local area.
Hayes Fuels have a well-established distribution network, to ensure timely supply of their extensive range of solid fuel coal products and biomass wood pellets to customers all over Ireland, UK and Europe. These include solid fuel retailers, industrial plants, coal merchants and oil distributors. You can visit their website here www.hayesfuels.com.
On speaking to Alastair Hayes, he said "We are delighted to be able to support this very worthy campaign to raise awareness of the services offered by the Southern Area Hospice Services, within the Dungannon area. We hope that many local patients and their families will benefit from this vital service".
Jane Dixon, Corporate & Partnerships Manager for Southern Area Hospice Services added, "We are very grateful to Alastair and Alison for their support of this campaign. They have enabled us to spread awareness of our services in the greater Dungannon area, and hopefully reach more people who can avail of our services."
Pictured are husband and wife team, Alastair and Alison Hayes.
If your business would like to get involved with Southern Area Hospice Services, please contact our Fundraising department fundraising@southernareahospiceservices.org or call 028 3026 7711.