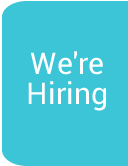 Meet the team in Dungannon
Southern Area Hospice Services help patients who have received a palliative diagnosis live well with their condition. They strive to support patients to achieve the best possible quality of life from first receiving a palliative diagnosis, until the end of life, whenever that may be.
This Spotlight on Dungannon campaign highlights the range of care available to patients. We are introduced to the staff based in the Hospice Day Therapy Centre in South Tyrone Hospital, who are caring for our local community - Jenny Brown, Hospice Day Therapy Staff Nurse, Wendy McNab, Physiotherapist and Wendy Small Complementary Therapist
They have shared a little bit about what they do.
Jenny Brown, Hospice Day Therapy Staff Nurse is from Cookstown and has worked at for the Hospice for 12 years. She talks about how it is a privilege to work in palliative care.
"I just love my job and I love the patients; it is a privilege to be able to help them. We aim to help patients live well with a palliative diagnosis, and this involves meeting them and their family or carer, to assess their needs. We talk to them and the team here to offer them the treatment that will benefit them the most."
Wendy Mc Nab is a Physiotherapist and has been working in the Hospice Day Therapy Centre in Dungannon for 5 years. Wendy's role as a physiotherapist is to assesses each patient individually and from that be able to offer help to patients on improving their mobility or help them with building up their strength and balance. Wendy also works on improving patients' general fitness and wellbeing and when needed can also monitor their respiratory status. Each patients needs are different and their treatment will depend on their diagnosis, and having the team based here in Dungannon is a great advantage to those patients.
Wendy enjoys working in this multi-disciplinary team and has said
"Sometimes we are a just listening ear to the patients, we chat to them and to their families which is also just as important as the medical care they receive."
Mary Small is from Dungannon and works as a complementary therapist in the Hospice Day Therapy centre. She offers a range of therapies to patients attending the centre, such as reflexology and massage as well as RLD, Reflexology Lymph Drainage which is very beneficial to post cancer treatment patients. Mary has said,
"It is a very rewarding job, people are going through a very difficult time in their lives, and it is lovely to be able to provide a little bit of comfort to them."
The work Southern Area Hospice Services do is invaluable. This year they need to raise £3 million to enable then to continue to provide these vital services. To achieve this £3 million, they need to raise £250,000 per month, OR £58,000 per week and OR £8,200 per day, £343 per hour.
One way you can help is by sponsoring a nurse for as little as £10 per month. You will be helping Southern Area Hospice Services care for and support patients and their families today, tomorrow and into the future. Regular committed support is so important to Southern Area Hospice Services as it allows them to plan for future needs of their patients in the knowledge that they can depend on a regular source of income.
Learn more about Sponsor a Nurse here https://www.southernareahospiceservices.org/donate-now-sponsor-a-nurse