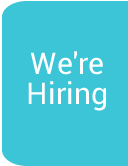 Midnight Memory Walk
Our Midnight Memory Walk is back for 2023!
We would love for you to join us as we celebrate our 15th Annual Midnight Memory Walk, taking place on Saturday 30th September 2023. This event is very kindly sponsored by our friends at McKeevers Chemists.
Our very special walk commences from St. Colman's College, Newry. The sign-in desk opens from 10.00pm - 10.45pm and the walk will then begin at 11pm sharp to allow us to walk together through midnight. Please note, unfortunately for safety reasons earlier walkers cannot be accomodated.
Registration Cost:
Adult - £20
Child - £5
Register Today by clicking on the link below or by calling us on 028 3026 7711. Once registered, you will receive a walker's information pack with everything you need to know about the event on the night.
This is a sponsored walk so please help us raise as much money as possible for our Hospice. Last year's event raised over £24,000 - an amazing amount and we would love to do the same this year! So we are hoping that every adult taking part could try to raise £80 each or as much as they can. £80 could help pay for a 5 week course of reflexology for one of our patients.
If you have any questions, please do not hesitate to call us or message us on social media. We look forward to joining you at our very special Midnight Memory Walk where we can walk and remember together.
Enjoy a look back at last years walk.
Back