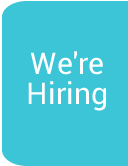 Mini Car Raffle Winner Revealed
This week, Southern Area Hospice Services was delighted to hand over the keys to a brand new Mini from the Hospice 'Win a Mini for £1' car raffle. This year's winner Laurine Fallon from Bessbrook, couldn't believe it when she got a phone call confirming she won. The Raffle took place in The Buttercrane Shopping on Saturday 4th November where Chair of the Newry, Mourne and District Council – Roisin Mulgrew drew the winning ticket.
Laurine travelled up to Prentice in Portadown where she was joined by Amy Henshaw from SAHS, Mark McKelvey from Prentice and Roisin Cowan from Autoline to collect her brand new Mini One car. Laurine was over the moon and couldn't quite believe her luck. The Southern Area Hospice wishes her all the best for the future and thank her for her support in purchasing raffle tickets.
Congratulations also to 2nd Prize Winner of £500 to Mr B. Donoghue from Dungannon and 3rd prize winner of £250 to Mr B. Donnelly from Omagh.
The Southern Area Hospice would like to take this opportunity to thank their sponsors and supporters Prentice in Portadown, Autoline for sponsoring the car insurance for a year and Buttercrane Shopping Centre for allowing us to use the centre over the past few months to sell raffle tickets. To all the businesses' including The Mall Armagh & Tesco Craigavon for also allowing us in to sell raffle tickets, the Hospice appreciates your support for this raffle year after year. The Hospice would also like to extend a big thank you to our Hospice volunteers for being on the ground selling the raffle tickets over all these weeks, without their help the raffle would simply not be as successful. Lastly to every single person who purchased a raffle ticket for the car – your support is overwhelming and forever appreciated by the Southern Area Hospice.
Back