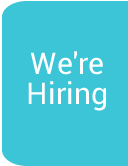 Mission Statement and Core Values
Mission Statement
The Southern Area Hospice Services is a charity dedicated to the equitable delivery of specialist palliative care to patients who have Cancer, Multiple Sclerosis, Motor Neurone Disease and AIDS and to their relatives and carers.
The Hospice Service is available to those people residing in the Southern Health Trust Area.
Our Core Values
Compassion:

We will show caring, concern and understanding for everyone.

Integrity:

We will be honest, open and fair in all our dealings.

Dignity:

We will treat everyone with dignity and respect.

Innovation:

We will promote innovation and embrace change.

Excellence:

We will strive for excellence in everything we do.

Equality:

We will extend a welcome openness to all, irrespective of gender, age, religion, race or sexual orientation.