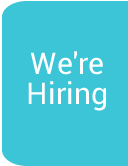 Mission Statement and Core Values
Mission Statement
Our Mission is to provide the highest standard of specialist palliative care to individuals with complex life-limiting conditions, irrespective of their condition or place of care.
We will provide wrap-around support for their physical, emotional and social needs, and will also support their families through this process. We will ensure that care is centred around the individual's wishes and needs, supporting them from the point of diagnosis and helping them to live well with their condition.
Our Core Values
Our core values are central to every aspect of our service:
Dignity: We will treat everyone with dignity and respect.
Respect: We will respect individual's choices and preferences.
Compassion: We will show caring and understanding for everyone.
Equality: We will treat everyone the same, irrespective of identity. gender, age, religion, race or sexual orientation.
Integrity: We will be honest, open and fair in all our dealings.
Innovation: We will promote innovation and embrace change.
Excellence: We will strive for excellence in everything we do.