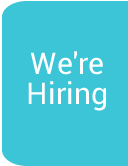 Monthly Drop In Group
As of June 2021, these sessions are now available.
The monthly drop-in Bereavement Support Service is held on the first Wednesday of each month between 6.30 pm - 8.00 pm at St.John's House, Courtenay Hill, Newry. These sessions are open to anyone who has been bereaved due to cancer, MS or MND. These sessions aim to help make the bereavement journey less painful by sharing thoughts, feelings, and helping participants understand the bereavement process.
Due to the ongoing Covid-19 guidelines, spaces are limited, so these sessions must be pre-booked. You are welcome to attend at any time and stay as long you want - just as long as you book in advance.
For more details, please download our Bereavement Support Flyer>>
To book a space, please contact Fiona on 028 3026 7711.
Back