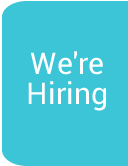 MNDA visit Hospice
Southern Area Hospice Services recently welcomed Nick Goldup, Director of Care Improvement at the Motor Neurone Disease Association and Siobhan Rooney, Trustee on the Motor Neurone Disease Association National Board to visit the Hospice and take a tour of the facilities. Caring for patients with MND, this visit highlighted the various services available to patients in the Southern Trust area. The MNDA covers England, Wales, Northern Ireland and the Isle of Man and the guests were able to discuss issues in relation to care and treatments for people with Motor Neurone Disease and explore a working partnership.
Carmel Campbell, Nursing Director at Southern Area Hospice Services said "The provision of care and support from our palliative service has been beneficial for many local patients and their families. One patient who shared their experience at Hospice said that our expertise and friendly approach was very welcome, in particular they valued the staff attitude and the support provided not only to them but to their family members too."
Speaking about his visit to Hospice, Nick Goldup, Director of Care Improvement at the Motor Neurone Disease Association said "Siobhan and myself were honoured to have the opportunity to visit the Southern Area Hospice and see first-hand the terrific work carried out by staff and volunteers to support people living with MND in Northern Ireland. I am looking forward to exploring how our two organisations can work together to support even more people living with this dreadful disease. Thank you to all of the staff and volunteers we met on the day."
Southern Area Hospice Services would like to thank Nick and Siobhan for taking the time out of their busy itinerary to visit Hospice and we look forward to forming a solid partnership with the Association.
For more information on how Hospice can help, contact us on (028) 302 67711.
Back