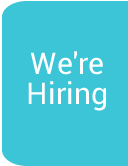 Multiple Sclerosis Awareness Week
Today marks the start of 'Multiple Sclerosis Week' from Monday 23rd to Sunday 29th April and this year we are celebrating the wonderful people living with MS who benefit from our services both at Hospice and in the community.
According to the MS Trust survey an estimated 100,000 in the UK have Multiple Sclerosis. Multiple Sclerosis (MS) is a disease affecting the central nervous system, which means the nerves in the brain and spinal cord. 'Sclerosis' is the hardening or scarring of patches of tissue and 'Multiple' because it happens in more than one place.
At the Hospice, we care for patients with Multiple Sclerosis, Cancer, Motor Neurone Disease, HIV and Aids. Some of the main care services for people living with MS include visits to our Day Hospice's in Newry and Dungannon, respite and pain management care and support in our inpatient unit, the Donaldson Counselling and Therapy Centre and the Dungannon Information and Resource Centre.
Highlighting the importance of Hospice support for people living with MS, we spoke to one of the Day Hospice Patients, Michael Jennings who shared his thoughts.
Michael is from Newry and has been attending our Day Hospice for almost 3 years, he said:
"My cousin Margaret is a Hospice Volunteer and had been encouraging me to come go along to the Day Hospice for a number of years but I have to admit, hearing the word Hospice frightened me. After speaking with my consultant at a hospital appointment, he agreed that this would be a beneficial way for me to get out more and so I reluctantly came along one Wednesday morning.
On arrival I was greeted by the staff and volunteers and settled in very quickly to my surprise. The Hospice has been a visit that I look forward to each week. The craic each day is great and the comradery among all those who attend is next to none. It provides everyone with a wonderful support network and gives the opportunity to ask questions with people who are living with the same condition and to share advice on different symptoms and how to manage them. The social aspect is marvellous, the encouragement from the staff, volunteers and other service users with MS is reassuring as you know that you are not alone and it is comforting to hear from someone who is experiencing the same illness as my own.
My favourite part of visiting every week is the complementary therapies on offer especially the reflexology. This session is so relaxing with the calming music and ambience and I enjoy the chat each week with the reflexologist Maureen. It is such a serene atmosphere and I know that I can talk in confidence with anything said in the room, staying in the room, it is a safe place to be. With my condition, I have issues with fluid retention in my lower limbs and feet and it helps to reduce swelling. The nerve stimulation helps to promote mobility which can last a few days so the benefits are endless. I thoroughly enjoy this therapy and look forward to it.
One of the important parts of my visit at Hospice each week is the reflection time with the Chaplains. It is nice to get an explanation on the bible reading each week from the chaplain and relate the meaning to modern times. I personally find that getting time with the Chaplains is very interesting.
During my visit each week I also benefit from the physiotherapy available onsite. The Physio Emma works with everyone individually and tailors the therapy to the individual needs and to the stage they are at in their illness. Sometimes even the smallest of tips and advice can help me at home at night time with my mobility to aid getting into a comfortable position.
It wasn't until I started to attend Day Hospice that I really understood the value to me as an MS patient. I find the experience absolutely brilliant and I would recommend it to anyone living with MS. The Hospice has been such a valuable social group to me and I will continue coming each week to enjoy the craic with all of my friends I have met over the years.
If I was to tell someone about what Day Hospice is like in reality, I would say its great fun and good craic as well as a great service to people like myself.
For more information on Hospice Services or to speak to us in confidence telephone (028) 302 67711.
Michael is pictured alongside our reflexologist Maureen.
Back