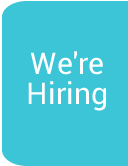 New Year's Honour for John
We are thrilled that our devoted volunteer, fundraiser, and life-long friend, Mr. John Dalzell, has been awarded an OBE on the New Year Honours list, in recognition of his services to fundraising for Southern Area Hospice Services. John, who was previously awarded an MBE for his contribution and dedication, is delighted to be further recognised with an OBE.
In 1991, when the Hospice was in its infancy, John Dalzell approached Sr. Teresa, one of the founders, with the idea of sitting out on Hill Street, Newry, to raise funds in the run-up to Christmas. The following year his idea became a reality and John began his now-famous Annual Christmas Sit Out. He has become a household name, forever connected to Hospice, and has just completed his 29th Anniversary Sit Out. Over the years, he has raised more than £1.8 million which is a fantastic contribution to support the Hospice in delivering its services to the local community.
John has a unique charisma and an unforgettable personality which enables him to combine his interest in fundraising, with his work, his family, and his friends. We often ask John how long he plans on continuing his sit out and he has stated "I know I'm not as young as I used to be, but who is! So, I have decided that while I am fit enough to continue with my work for the hospice that's exactly what I'm going to do!"
Liz Cuddy, Chief Executive, Southern Area Hospice Services, stated, "John is utterly deserving of this Honour. His enthusiasm for fundraising brings people from across our community together to help carry out his work. He rallies all his networks from family, friends and colleagues to our cause and his unfailing support of our work has inspired many others to do the same. We are so lucky to have an ambassador like him and I know I can speak for us all at Hospice when I congratulate John on his OBE and say that we are delighted to have his work for us commended in this way".
John truly is one in a million and we are deeply honoured to have him work alongside us.
Congratulations Mr John Dalzell, OBE
Back