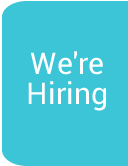 Newry Auto Supplies of to a Winning Start!
Newry Auto Supplies staff recently joined our Hospice lottery by donating £5 a month to play.
Within only a matter of weeks from joining Francis Vallely, owner of Newry Auto Supplies won the rollover prize of £2,400 and Francis generously donated a sum of his winnings back to Southern Area Hospice and the remaining amount to another charity close to his heart.
Francis said "Joining the Hospice lottery is the least we can do to help the Southern Area Hospice, it has always been there for us and now we can be there for it."
The Hospice lottery draw takes place every Friday and costs just £1 per week or £4.34 per month to play. Once you sign up, you're assigned your own unique 5 digit number which is entered into the draw each week and all prizes are automatically posted directly to you, so there's no need to claim your prize…it couldn't be easier! The Hospice lotto guarantees 3 winners each week;
1st Prize £300 - 2nd Prize £200 - 3rd Prize £100
Plus, a rollover prize of up to £5,000
Becoming a member and supporting your local Hospice through the lottery draw means you really are playing today to make a difference tomorrow. Support your local Hospice and sign up today to ensure you never miss your chance to win by calling Bernie in Hospice Fundraising on (028) 3025 1333 or download a registration form from the lottery section of this website.
Lottery players must be aged 16 or over. Please play responsibly. Responsible gambling support: www.gambleaware.co.uk
Back