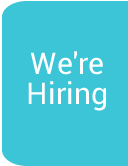 Newry Business Community in Charity Spirit
Newry Chamber of Commerce & Trade hosted more than 650 patrons at the 18th Annual Christmas Charity Dinner in the Canal Court Hotel in Newry on Thursday 7th December. The total raised on the night was a combination of money raised through the Santa Fun Run; the sum of the value of the toys brought by guests for the huge toy mountain which will be distributed to local families this Christmas, ticket sales for the dinner, donations, a golden ticket raffle and a raffle on the night.
Amongst the special guests on the night were Hospice CEO, Liz Cuddy who addressed the audience and shared the great work of our local Hospice in the area, Dublin Senior Men's Senior Football Manager Jim Gavin was interviewed by TV and radio personality Gerry Kelly and Singing Sensation Brian Kennedy entertained the crowd to close the event. The guests of honour were four very special local school children and their families who were nominated by their schools to receive dream holidays.
Paul Convery, President of Newry Chamber of Commerce and Trade said, 'Newry Chamber of Commerce & Trade is very proud of the generosity of its members. For the past 18 years businesses and individuals from across the greater Newry area have embraced the Charity Christmas Dinner to help families have a better Christmas and to support charities/organisations doing tremendous work in our communities.'
Paul also thanked the Chamber Team headed by CEO, Mary Meehan for leading the organisation of the event this year as well as the Christmas Charity Committee.
All of the proceeds from the event were presented on the night to the beneficiary charities. The Southern Area Hospice Services were the sole beneficiaries from the Santa Fun Run which took place on Thursday 23rd November in conjunction with the Christmas Light Switch on and raised a fantastic £3,800.
CEO of Southern Area Hospice Services, Liz Cuddy thanks the local business community for their support this year during the Santa Fun Run and for their generosity in the years previous. Pictured from left to right is, Liz Cuddy, Brian Kennedy, Paul Convery, Roisin Mulgrew and Mary Meehan.
Back