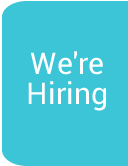 Newry Junior Chamber Shops Challenge
Newry Junior Chamber members excelled in their Apprentice Style Hospice Shops take over on Saturday 28th October taking over all three Southern Area Hospice Shops in Newry, Rathfriland and Banbridge in an effort to raise the most amount of money.
Each shop was led by a captain and team members from the Newry Junior Chamber who volunteered their time to help our local Hospice. The three teams headed up by Jolene O'Hare, from CTS Projects who took over the Newry Shop, Tara McAteer from SPACE who managed the Rathfriland Shop and Martin Murtagh, from Smart Online Marketing in the Banbridge Shop.
The group collectively raised almost £5,400 during the task, but the Newry shop topped the leaderboard to win the Challenge with their group 'Team Titans'.
All three teams completed fundraising events in the build up to the shop takeover and had some fantastic items on sale on the day.
Team Captain Jolene O'Hare from Team Titans said "We are very thankful to all the individuals and businesses that supported us throughout the challenge. Whilst this task was great fun and we enjoyed getting competitive with the other teams, we never lost sight of why we were taking part. The care provided in our community by the Southern Area Hospice is amazing and we are honored to be fundraising for such a great cause".
Majella Gollogly, Fundraising Manager said "We would like to say a huge thank you to Newry Junior Chamber members for the time and effort they have put into the challenge. To raise this significant amount of money is fantatic and we are extremely grateful. There was a great atmosphere in each of our shops during the take-over and we are delighted with the outcome".
If your business would like to get involved and compete in a Hospice Shops challenge during 2017, contact the Fundraising office on (028) 302 51333 for more information.
Back