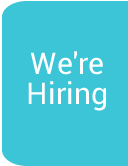 Newry's Shared Pipe Band Heritage
A DVD capturing the history of the various Pipe Bands from the Newry Area over the past 100 years has been produced in aid of Southern Area Hospice.
Copies available for purchase from Offices of Hanna Hillen Financial Services 85-89 Hill Street Newry / Martin Fitzpatrick / select outlets OR place an order through members of the Old Newry Society. Minimum price £5 - all proceeds raised are to aid the Southern Area Hospice Services which help patients living with life threatening illnesses.
This DVD is designed to give a much overdue recognition of the many Bandsmen and Women from the Newry Area who committed years, indeed decades, of their lives in the pursuance of Pipe Bands.
The project is joint initiative, between the Old Newry Society, Pipe Major David Hanna and Drum Sergeant Martin Fitzpatrick. The DVD presents a photographic history of the Newry Area Pipe Bands set against a variety of musical pieces designed to capture the nostalgia of a series of 'events in piping history'. Bands represented include:-
Irish National Foresters – John Mitchel Pipe Band (established possibly as far back as 1885)

Frontier Pipe Band – established in 1924

Benagh AOH Pipe Band – date of origin unknown

Mullaglass Pipe Band – established pre 1930

Thomas Davis Memorial Pipe Band - established in1945

Altnaveigh Memorial Pipe Band – established in 1946

St Patrick's AOH Pipe Band Bessbrook - established in 1952

Bessbrook Crimson Arrow Pipe Band – established in 1952
This DVD is commended to you as an interesting and enjoyable record of a part of Newry's Shared History as played out by its Bandsmen and Women, of all Classes and Creeds, joined at the hip in friendship and support of each other as ambassadors of a proud people.
Back