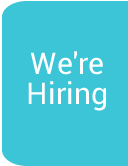 NMDDC Chairperson Visits Hospice
Southern Area Hospice Services welcomed Chairperson for Newry, Mourne and Down District Council, Roisin Mulgrew to visit the facilities at the Hospice and meet with staff and patients.
During the visit, the Chairperson was welcomed by the new Hospice CEO, Liz Cuddy and members of the senior management team, staff and volunteers. The visit consisted of a tour of the facility and the opportunity to meet with patients who use the Hospice and to hear first-hand how the services are delivered both at Hospice and across the local community.
Speaking of the visit, the Council Chairperson said "It is an honour to visit this wonderful organisation which we are lucky to have right on our doorstep. I am extremely impressed not only by what the staff does each day, but how they go about it and the significant difference they make to the lives of the people who avail of their services. The care Southern Area Hospice provides not only to patients, but to their family, friends and carer's is vital to this local area and I thank them for the important role they play in our community".
The Chairperson praised the work of the Southern Area Hospice Services and acknowledged the invaluable contribution made by both staff and volunteers to ensure that the needs of people living with life limiting illnesses are provided with the best possible care and support.
The Chairperson is pictured with members of the Hospice Senior Management Team, Majella Gollogly, Maureen O'Hare, Chair of
Back