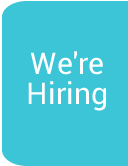 Norbrook launch 50 for 50 in support of Hospice
This week Southern Area Hospice Services is celebrating the annual 'Hospice Care Week' campaign with a special announcement. Giant Newry based pharmaceutical company Norbrook Laboratories Ltd, have selected the local charity to become their charity partners over the next 12 months.
This announcement comes as part of Norbrook's 50th Anniversary celebrations where employees will partner with our local Hospice to raise £50k, with the organisation match funding the employees fundraising efforts. This comes at an exciting time for both Norbrook as they start the celebrations for their magnificent milestone, but also as the Hospice look towards developing their services to patients and families in the local area.
Speaking of the news, Liz Cuddy OBE, CEO of Southern Area Hospice said: "The local community is very supportive of our Hospice and we are extremely grateful that we have been chosen by Norbrook to become their charity partner who will benefit us enormously in developing our services to the community. News of this announcement has been welcomed by our staff, volunteers, patients and supporters and we look forward to working closely with everyone at Norbrook."
Norbrook CEO Liam Nagle, spoke of the partnership saying: "As we recognise our 50th year in business, we are delighted to launch our 50 for 50 employee fundraising campaign. Through employee fundraising events we aim to raise £50k which will be matched by an equivalent donation from the Company. We have chosen Southern Area Hospice as our Charity partner in our 50th year to enhance their day care provision and extend their services to more people in our local community. We look forward to reaching our fundraising targets for this worthy charity."
Pictured at the launch from left to right: Liz Cuddy OBE, CEO of SAHS, Emma O'Brien, Norbrook, James McCaffrey, SAHS, Colleen Rooney, Elaine McCullough and Deborah Curran, Norbrook and Majella Gollogly, SAHS.
Back