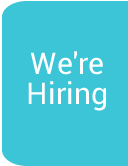 Open Challenges
We are delighted to announce that we are now taking registrations for 2023 open challenges!
If you love venturing and discovering new places, then taking on an overseas open challenge is an amazing way to fundraise for your local Hospice, whilst accomplishing something remarkable.
Whether you are a fitness fanatic or would like to experience something new, Southern Area Hospice Services have a challenge for everyone.
From bike rides through Europe to picturesque treks within the UK and beyond. Could you conquer a challenge whilst raising vital funds for Southern Area Hospice Services?
Signing up to an open challenge and helping to raise crucial funds will make a difference to local patients and families, who are facing some of the toughest times of their lives.
Choose your challenge:*
London to Paris Cycle
You'll spend 4 days in the saddle, cycling 309 miles from capital to capital. Your journey begins in London with the route taking you through glorious English countryside as you cycle from Kent to Dover, before crossing the Channel to Calais. Once across the water, you start cycling 'French style', remembering to keep to the right! You'll cycle along quiet French country lanes, through traditional market towns with views of the rolling green hills of Northern France, passing the war memorials and cemeteries of the Somme.
A spectacular finish awaits you as you reach the home stretch around the Arc de Triomphe and along the Champs Elysées, before reaching the piece de resistance, the Eiffel Tower, which marks the finish line. The days in the saddle may be long but the sense of achievement you'll feel crossing the finish line and the euphoric atmosphere as you celebrate your achievements in this magnificent capital, the saddle soreness soon wears off!
Minimum Sponsorship
Registration Fee £125 + Min Sponsorship £1790
3 Peaks Challenge
With a target trekking time of 15 hours (the equivalent available trekking time for the traditional 24 hour challenge) or less and a maximum available trekking time of 18 hours, you'll climb around 9,500 feet and have walked approx. 22 miles. It's no wonder this charity challenge is the most highly regarded trekking challenge in the UK!
A tough challenge, yes, but with support and exceptional care and encouragement you can conquer this classic charity challenge. You'll be driving the team through the night, guiding each member up each mountain and even giving the occasional hug and high five when required. Join the team and tick this classic UK challenge off your list.
Minimum Sponsorship
Registration Fee £95 + Min Sponsorship £860
Hadrian's Wall Trek
Hadrian's Wall was built in AD122 on the orders of the Roman Emperor Hadrian, and stretched from the East to West coasts of Britain, from Bowness on Solway in the West to Wallsend in the East. It is the most remarkable Roman monument in the country and quite unique throughout the former Empire. Now a UNESCO World Heritage Site which cuts through Northumberland National Park, Hadrian's Wall attracts trekkers from all over as it offers great challenging walks, filled with a stunning backdrop and history. It's a perfect location for a UK charity challenge!
When will you plan your invasion? An amazing experience with fantastic support awaits – everything from a tented village to exceptional guides and glorious food! Join the team and 'step back in time.
Minimum Sponsorship
Registration Fee £95 + Min Sponsorship £600
Ben Nevis Trek
This challenge takes you into the heart of the breath taking Western Highlands in order to conquer the highest peak in Britain set at 1,345m above sea level.
Your trail to the summit is technically easy, but trekking Ben Nevis is a challenge – stamina and determination are a must! The stunning views of the highlands will be with you all the way and provide a fantastic backdrop to one of the most sought after charity challenges in the UK!
Most have not experienced the beauty of the Scottish Highlands so this is a special journey – don't underestimate the fun and camaraderie on this UK weekend challenge.
Minimum Sponsorship
Registration Fee £95 + Min Sponsorship £650
*Please note there are a range of open challenges available to take part in that are not listed above.
For more information regarding any open challenges please contact Laura in Fundraising on 028 3026 7711 or by emailing rowntreel@southernareahospiceservices.org
Please use this form to register your interest in joining an open challenge for Southern Area Hospice Services.