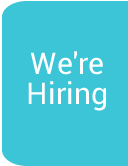 Our dedicated volunteer, Neville Pogue, receives Maundy gift.
Southern Area Hospice would like to congratulate Neville Pogue on being awarded Maundy Coins. Each year, the Queen distributes specially minted coins, the Maundy Gift, to those who have been recognised by their dioceses for their contributions to their local church and community life.
While this years' service was not able to take place due to the ongoing restrictions, the Maundy Gift and a letter from The Queen have been sent out instead.
Sending her "congratulations" to Neville, Liz Cuddy, CEO of Southern Area Hospice Services said, "It is very fitting for Neville to being recognised in this way, Neville and his wife Myrtle are very valued fundraisers for and supporters of Southern Area Hospice and we are delighted for him."
Neville along with his wife Myrtle have been dedicated volunteers for Southern Area Hospice Services for approximately twenty years, volunteering at various Hospice events as well as organising their own events and activities in their local area. They host coffee mornings, attend craft fayres, assist with ticket sales and attend community events to represent the Southern Area Hospice. They regularly speak at events, raising awareness of the work of Southern Area Hospice and inspiring those around them to get involved and support their local Hospice.
Back