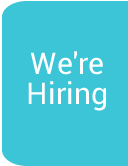 Outpatient Care
Our out-patient clinics are there to support you and your family and give specialist advice and care closer to home.
Out-patient Clinics
The Out-patient Clinics are run by the Hospice Medical Consultants and a Hospice Nurse. The aim of these clinics is to help local people avail of specialist advice and receive support in a Hospital close to them. Clinics operate in the following locations:
South Tyrone Hospital, Dungannon - Weekly Clinic
Craigavon Area Hospital, Craigavon – Weekly Clinic
Daisy Hill Hospital, Newry – Monthly Clinic
The Out-patient Clinics are appropriate for patients, from diagnosis, through treatment and onwards. The Out-patient Clinics were opened as a joint venture between Southern Area Hospice Services and the Southern Health and Social Services Board. They provide specialist care to patients affected by cancer and other terminal illnesses and offer the opportunity to receive advice from specialists about issues such as pain control management, nausea and other distressing symptoms.
Out-patient Clinics offer help by:
Assessing and managing symptom problems with control.
Providing psychosocial support, information and counselling.
Allowing for continuity of care.
Aim of the Service
The aim of the service is to improve access for patients and their carers across the Southern Health Board area. They help patients avoid travelling long distances to receive specialist advice and support. The out-patient team aim to enhance the quality of life for patients and families through all stages of an illness, by responding to each person's individual needs.
What happens when you attend the Out-patient clinic?
On arrival at the Out-patient Clinic attendees must report to the Receptionist. Patients will then be examined by the Palliative Medical Consultant. If appropriate, bloods will be checked and any other investigations carried out. If needed, changes to your medication will be made and your GP will be notified. You will be told whether to return to the clinic for another appointment. If you do, a reminder letter will be sent to you nearer your appointment date. After your visit to the clinic, a letter will be sent to your GP.
Referral to attend the clinic is made by:
General Practitioners (GP's)
Hospital Consultants