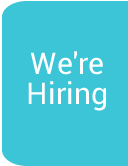 Palliative Care Master Class
Southern Area Hospice Services along with the Southern Health and Social Care Trust and the local GP federations has hosted a master class to support GPs, Pharmacists and other staff working in the out of hours period providing palliative care. Palliative care is the active holistic care of people living with a progressive non-curative illness, for example advanced respiratory disease, cancer, chronic kidney disease, heart failure or dementia - with the focus being on achieving the best possible quality of life for them and their families.
Around 130 health professionals from the Southern Trust area including General Practitioners, Marie Curie Nurses, and Nurses working in GP Out of Hours attended the event to learn more about providing palliative care, including services available to support GPs, Advance Care Planning, and symptom management at the end of life. The event also challenged health professionals to consider ethical issues that impact on providing palliative care. Speakers at the event included Hospice Medical Director and Palliative Care Consultant, Dr Osmond Morris and Palliative Care Consultants Dr Tracy Anderson and Dr Caroline McLoughlin, Claire Irwin Macmillan Palliative Care Pharmacist and Ruth Hutcheson Macmillan Clinical Nurse Specialist – all of whom contributed towards a lively Question and Answer session to help round off an enlightening event.
Pictured attending the event is Hospice staff, back row left to right: Fiona Robinson, Senior Social Worker and Liz Cuddy, CEO Southern Area Hospice, front row left to right: Dr Osmond Morris, Dr Tracy Anderson and Dr Caroline McLoughlin.
Back