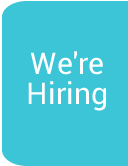 Palliative Care Week 2021
People are encouraged to know more about palliative care.
Southern Area Hospice Services are taking part in Palliative Care Week to help people become more informed about Palliative Care. Palliative Care Week led by the All Ireland Institute of Hospice and Palliative Care (AIIHPC), is now in its eighth year and takes place from 12 to 18 September and this year's theme is 'Palliative Care: It's more than you think.'
Palliative Care Week 2021 aims to raise awareness about the difference palliative care can make to people's quality of life and the positive impact that palliative care has on the lives of people with life-limiting illnesses and their families; allowing them to live their lives as fully as they can.
Southern Area Hospice Services have a multi-disciplinary team offering holistic patient centred support which includes symptom and pain management, psychological and spiritual support, complementary therapies, end of life care and bereavement support. We strive to support patients to achieve the best possible quality of life from first receiving a palliative diagnosis, until the end of life, whenever that may be. We also offer ongoing support to patients' families and carers.
If you have a question about palliative care or you would like to know more about how it could help you or a loved one, talk to professionals at Southern Area Hospice Services on 028 3026 7711 or read more about our services on our website www.southernareahospiceservices.org/services
Back