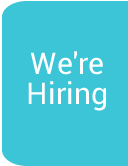 Palliative Care Week at Hospice
This week from 9th – 15th September, Southern Area Hospice Services are celebrating Palliative Care Week and the difference palliative care makes to the lives of patients, families and carers. Palliative care ensures that a person with a serious and progressive condition, regardless of age or condition can have the best possible quality of life. Palliative care is about planning for the future and involves the person and those closest to them. This planning may be appropriate for a number of years and not just the weeks or days at end of life and puts the person at the centre of care whether it is provided at home or Hospice.
At Hospice, we provide Dignity in Care and this is at the forefront of all our services across the organisation. The Medical Director at Southern Area Hospice Services, Dr Morris, speaks about the care provided to patients and families throughout the year saying:
"Whilst it is Palliative Care week, the Hospice continues to provide ongoing palliative care for patients and their families 24hrs a day, 7 days a week and 52 weeks a year.
The care we give at Hospice attempts to control the many physical problems facing patients who are living with illnesses such as Cancer, MS, and Motor Neurone Disease etc. Pain, breathlessness, nausea, weakness, confusion, agitation – the list is endless. Often these symptoms can be treated completely, sometimes lessened and rarely only endured. We also try to address the many psychological, emotional and even spiritual issues that may arise. At other times, simply being there, holding a hand, listening to patients fears and concerns we simply make them feel safe, secure and not alone. Support is provided also to patient's families to help them cope with the loss of a loved one. It is this very compassion and understanding which helps us deliver the expert care that we do. The type of care that everyone deserves".
The multidisciplinary team at Hospice consisting of doctors, nurses, physiotherapists, chaplains, social workers, complementary therapists, catering, administrative and maintenance continue in their hardworking and demanding roles to ensure patients and families receive the care and support they both need and deserve. While the Fundraising team and many volunteers will continue with raising awareness and money to fund these services.
Southern Area Hospice provides services across the Southern Health Board area, including Newry & Mourne, Craigavon, Banbridge, Portadown, Armagh and Dungannon. They rely on 73p in every pound coming from Fundraising in order to continue providing the level of care and support currently available. All services are provided free of charge to patients and their families and with a fundraising target of £2.6 million for 2018, SAHS must raise over £7,123 every single day to help people affected by life-limiting illness in our community.
For more information on Hospice services or how to get involved either in Fundraising or as a volunteer, visit the website www.southernareahospiceservices.org or call us on (028) 302 67711.
Back