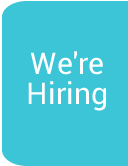 Portadown Street Collection
Thank you for helping us to raise vital funds by contributing to a recent street collection in Portadown on Christmas Eve (Tuesday 24th Dec 2019).
With your help we raised a fantastic £772.68.
We are truly grateful to our local community for the support we receive. We must say a special word of thanks to our volunteer's and those in the community who help with our street collections. On behalf of the patients in our care and those who we will be caring for in the future, we say THANK YOU!
Location: Portadown
Date: 24th December 2019
Total: £772.68
Back