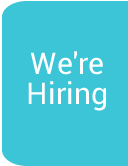 Portadown woman wins Southern Area Hospice car raffle!
Barbara Abraham, from Portadown, was the lucky winner of Southern Area Hospice Services 'Win a Car' Raffle which was generously supported by Shelbourne Motors and NFU Mutual.
The draw took place on Saturday 4th November at Buttercrane Shopping Centre, Newry. Councillor Valerie Harte, Chairperson of Newry, Mourne and Down District Council was present to select the winner and verify the draw.
Barbara was absolutely thrilled to learn that she had won a brand-new KIA Picanto. She visited the Shelbourne Motors showroom on Tuesday 14th November to collect her new car. As well as a new car, Barbara also won one year's free insurance.
Speaking about her win, Barbara said, "It's unbelievable. The Hospice is one of those charities I would never pass. I wanted to support the Hospice and wasn't even going to fill in the tickets but just thought I may as well. I never thought another thing about it until I got the call. I am still in disbelief. I think it is a great cause that's close to my heart, and I like to support it whenever I see anything."
Siobhan McArdle, Fundraising Manager at Southern Area Hospice said, "On behalf of the organisation I extend our congratulations to Barbara on her win and wish her well with this beautiful new car."
Siobhan continues, "Southern Area Hospice Services provides exceptional palliative and end of life care to patients and their families across the Southern Trust area. This is only made possible with the success of fundraising campaigns like the car raffle.
"We are delighted with the success of the car raffle, and we appreciate every single person who bought a ticket to support us. This campaign was generously supported by Shelbourne Motors and NFU Mutual. Special thanks go to Buttercrane Shopping Centre and Oaks Centre in Dungannon for their help in promoting the car raffle, along with numerous other venues and outlets that hosted us to sell tickets. Thank you to Mac Media for their exceptional promotional video, and sincere thanks to Councillor Valerie Harte, the Chairperson of Newry, Mourne and Down District Council."
Siobhan expresses her gratitude to the volunteers at the Hospice, stating, "For this campaign we relied heavily on the goodwill of our volunteers who sold tickets in venues across the Southern Trust area. Without them this competition would simply not have been a success, so we extend a huge thank you to them."
You can find more ways to support Southern Area Hospice Services on their website www.southernareahospiceservices.org
Pictured: L-R: James McCaffrey, Fundraising Officer SAHS; Car Winner-Barbara Abraham; Imogen Blevins, Shelbourne Motors; Ruth Atkins, NFU Mutual; Peter Murray, Buttercrane Shopping Centre; Gary Connolly Shelbourne KIA Sales Manager.
Ends.
Contact Ciara Cunningham, Communications Manager, on 07980 757 097 or cunninghamc@southernareahospiceservices.org or call 028 3026 7711.
Back