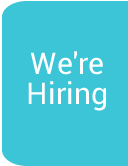 Prestigious Awards for John Dalzell MBE
Congratulations to Hospice life-long friend and supporter, Mr John Dalzell MBE who has picked up two prestigious awards for his contribution over the past 25 years to Southern Area Hospice Services.
John was awarded the Long Service Fundraising Volunteer of the Year Award from the Institute of Fundraising at an impressive ceremony in Riddel Hall, Belfast on 6th June. This award highlights the dedication, hard work and commitment of an individual volunteer in the community. John was recognised by the Institute of Fundraising and commended not only for the level of support he has delivered over the years to the Hospice, but for the outstanding amount of money he has raised to date of £1.4million.
James McCaffrey, Regional Marketing Officer said "John is a great friend and ambassador for the Southern Area Hospice and is extremely worthy of this recognition. He works continuously all year round and has raised a substantial amount of money over the past 25 years, which has enabled our team to continue providing care for patients and their families in our local area".
John was also invited to Newry, Mourne and Down District Council Awards Ceremony on 25th May to be presented with an award by Chairperson Gillian Fitzpatrick. This award recognised the 25 years of his annual Christmas Sit Out raising funds for Southern Area Hospice Services. The Chairperson praised John and remembered the memories of him on Hill Street over the years.
Southern Area Hospice would like to congratulate John on his achievement winning both awards.
Back