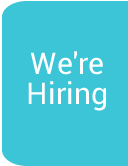 Raise Your Cups & Raise Funds for Southern Area Hospice Services
Southern Area Hospice is delighted to be back encouraging supporters to take part in our Annual Coffee Morning appeal by hosting a morning for Hospice. This year's official coffee morning is on Thursday 9th September; however, you can choose a date that bests suits you.
Southern Area Hospice Services Staff Nurse Jenny Brown, who works across a range of Hospice out-patient clinics based in South Tyrone Hospital, Craigavon Area Hospital as well as the inpatient Unit in Newry, was thrilled to get involved in this year's coffee morning appeal.
Jenny had commented: 'last year sadly many of our Hospice coffee mornings were unable to go ahead due to covid. We heavily rely on people like you hosting a coffee morning and raising the vital money in helping us to continue providing care for our patients and their families. We would be truly grateful if you can raise your cups and raise funds for your local Hospice this year'.
Southern Area Hospice Services care for patients and their families living primarily in the Southern Trust area, offering specialist palliative and end-of-life care. In 2021/22, Southern Area Hospice Services need to raise £3 million to enable the charity to continue to provide this support and vital services.
This year's coffee morning appeal is kindly supported by your local Credit Union. The Credit Union have lent their support to this Hospice appeal for the third consecutive year. They not only help sponsor the campaign, but they too will be hosting their own staff coffee mornings across Credit Union branches.
You too can help raise your cups and raise funds by registering as a coffee morning host. Simply visit, www.southernareahospiceservices.org/coffee-morning or by phoning 028 3026 7711 where our Fundraising Team will be happy to help you.
Back