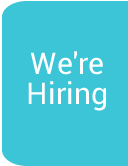 Raising Awareness this Palliative Care Week
This Palliative Care Week 2023, we are organising events to bring together Hospice staff, healthcare professionals and the community to learn more about palliative care and how it can benefit those in need.
Southern Area Hospice Services plays a vital role in providing specialist palliative care and support for individuals, families and carers facing life-limiting illnesses. Unfortunately, many people are still unaware of the benefits of palliative care and the services available at their local Hospice.
During Palliative Care Week 2023 the team are hosting drop-in information sessions in Armagh, and Banbridge. They will also join the Specialist Palliative Care Services team from the Southern Health & Social Care Trust in Craigavon, Newry and Lurgan to help people learn about the positive impact that palliative care can have on quality of life and to make them aware of the services available at Southern Area Hospice, should they need them in the future.
Emily Murray, Patient and Family Support Team Manager, said: "This year we opted to take our team out into the community to meet people face-to-face. We want to break down the myths around palliative care and what it means. To us it is about improving a person's day to day life from the time of diagnosis, supporting them to do some of the things that they enjoy and helping them plan for the future."
Bernadette Farrell, Community Services Manager added, "During Palliative Care Week we hope to share information about the range of services that we provide and how we can help local people and their families at a very difficult time. Last year 488 people attended our group programmes, these programmes are designed to help people who are living with or caring for someone with a palliative diagnosis. We are currently enrolling for both our Living Well, Thinking Well and Caring Well, Thinking Well programmes."
If your life has been impacted by a palliative illness and you feel you or someone you know could benefit from the services at Southern Area Hospice, drop into any of the events during Palliative Care Week, where you will be able to chat face to face with the Hospice team.
Monday 11th September: Banbridge Enterprise Centre, 10.30am – 12.00pm.
Tuesday 12th September: Crozier Hall, Armagh, 10.30am – 12.00pm.
Tuesday 12th September: Craigavon Hospital, 9.30am
Wednesday 13th September: Daisy Hill Hospital, 9.30am
Thursday 14th September: Lurgan Hospital, 9.30am
If you cannot make the events, you can find our more information on their website https://www.southernareahospiceservices.org/community-outreach-services.
Back