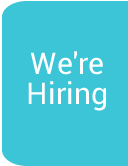 Recent Lottery Winner Purchased Ticket in Work!
Angela Magee was working in O'Hares Eurospar, Mayobridge when our Hospice Volunteers were in store selling Hospice Lottery tickets when Angela purchased her winning ticket during her lunch break! Angela couldn't believe her luck when the store manager, Lee passed on the great news. When asked about her win Angela said 'I never pass a Hospice collection without donating, it is such a great local charity so when I purchased the ticket I thought I was just supporting the Hospice as normal, I never expected to actually win. I am going to a wedding in a few weeks so my £300 winnings will go towards having a great day!'
On 17th June 2022 our Hospice volunteers raised £355.24 in O'Hares Eurospar in Mayobridge by selling our Hospice lottery tickets. Thank you to all those who donated by purchasing tickets and a special thank you to the O'Hare Family & store manager, Lee for letting us in store once again.
Back