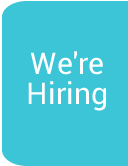 Reflexology
Southern Area Hospice offer reflexology as part of our support services for anyone living with a palliative illness or anyone who is dealing with grief from the loss of someone due to a palliative illness.
Reflexology is a form of massage and involves applying light pressure and massage from the therapists' fingers and thumbs to the clients' feet or hands. Feet are the most common areas to treat.
If you are struggling to cope with your diagnosis or at times find your grief overwhelming, we are here to help.
We can offer you a person-centered assessment to understand how we can best support you.
Currently, we have reflexology sessions available to provide a much-needed 'time-out' to help you.
If you are interested in availing of these services, please contact Emily Murray on 02830267711
or email murraye@southernareahospiceservices.org
or complete the form below and our social work team will be in touch. (Please note social work office hours are Monday to Wednesday.)
Back