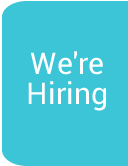 Regular Giving - Become a Friend of Hospice
We believe that everyone should receive the best possible care available and trust in our ethos of 'Dignity in Caring'. Our services are provided free of charge to patients and their families right across the Southern Trust area, offering specialist palliative and end of life care.
How to help through Regular Giving
Making a regular donation is one of the most powerful and effective ways you can support Southern Area Hospice Services to deliver care to people in our community and continue to make a difference every day.
Regular donations (monthly, quarterly or yearly) helps us to plan ahead and fund the specialist palliative and end of life care our patients need today, tomorrow and into the future. By giving smaller, regular gifts, as little as £5 per month you can make a more substantial contribution to our hospice over the year. It's an easy and affordable way to give and make a difference in helping patients and families in our local community.
Your donation will mean we can reach more people in our area and provide the care and support needed, 24 hours a day, 365 days of the year.
To set up a regular donation and become a 'Friend of Hospice'
or email Denise at doyled@southernareahospiceservices.org and we will be happy to help set this up.
When you sign up as a Friend of Hospice you'll receive:
A welcome letter
An exclusive Hospice pin badge; and a
Hospice Newsletter with information on developments, service updates and events.
We can only continue to care because you do. Thank you