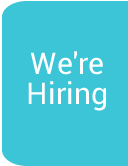 Remember a Loved One with a Leaf on the Hospice Memory Tree
This Christmas, Southern Area Hospice Services invites you to dedicate a leaf in memory of a loved one on their beautiful, hand sculpted memory tree, which is situated in the corner of the Hospice Gardens in Newry.
The leaves on the memory tree can be engraved with the name of a loved one who has died, making it a poignant and lasting way to remember them. Each leaf remains on the tree for twelve months following which time you can choose to either have it returned to you in a special presentation box so you can treasure it forever, or to keep it on the tree for another year.
The leaf may be for a family member who died at the Hospice, or for someone you want to remember who has passed away recently or a long time ago. These leaves remain a wonderful tribute to those lives we want to remember and celebrate.
All the money raised through the Memory Tree will help Southern Area Hospice to continue their work providing care and support to local people and their families who are living with Cancer and other life-limiting illnesses, such as Multiple Sclerosis and Motor Neurone Disease. Care is provided through a number of services including an in-patient unit in Newry, Day Hospice units in Newry and Dungannon, Outpatient clinics in Daisy Hill, South Tyrone and Craigavon Area Hospitals and bereavement and carer support in the Donaldson Centre in Newry and the Hospice Resource Centre, Irish Street, Dungannon.
For further information or to dedicate a leaf contact Anne in Fundraising on 028 30251333 or email macoscara@southernreahospiceservices.org
Back