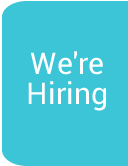 Rose of Tralee visits Hospice
We welcomed a special visitor to our Hospice on Tuesday 23rd January, the Rose of Tralee 2017, Jennifer Byrne. The visit took place as part of the Rose's visit to the Down Rose Centre. Jennifer triumphed over 31 other finalists from all over the world last year at the 58th Rose of Tralee Festival, to be crowned winner representing her home County, Offaly.
On arrival to the Hospice, Jennifer took a tour of the Hospice facilities and enjoyed meeting with staff, volunteers and patients. As a Junior Doctor in University College Hospital Galway, Jennifer spoke with care, compassion and sincerity to those she met with on her visit. Meeting with patients and staff, Jennifer commended the fantastic facilities available to patients and families and mentioned the calming and welcoming atmosphere she encountered at Hospice. The Southern Area Hospice would like to thank Jennifer for taking the time out of her schedule to visit the Hospice and to Gemma Murphy from the Down Rose Centre for co-ordinating the visit.
Back