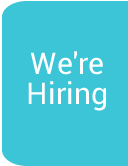 Runners gear up for London Marathon in aid of Southern Area Hospice Services
A team of local runners are set to take part in the Virgin London Marathon on Sunday 28th April 2019 to help raise funds for Southern Area Hospice Services.
Since signing up at the end of 2018, the runners have fundraised thousands of pounds for Southern Area Hospice Services as well as following intense training schedules to ensure they are fully fit when they join thousands of runners from all over the world on the start line in London, one of the world's most popular marathons.
Southern Area Hospice Services would like to thank the group for their fundraising efforts over the past number of months and wish them well as they take on their challenge. They would also like to extend their thanks to Plumbmaster at Haldane Fisher for their continued support of their London Marathon campaign.
Plumbmaster at Haldane Fisher have been regular supporters of the Southern Area Hospice Services London Marathon Teams for many years now and were delighted to come on board once again this year, kindly sponsoring a set of running vests for the team to wear on their marathon challenge.
Speaking about their sponsorship Gary Cranney, Director of Haldane Fisher Newry said, 'We have a long-standing relationship with the Southern Area Hospice and are delighted to once more sponsor their running vests for the London Marathon, once again under the Plumbmaster brand, our specialist division for the Plumbing & Heating Sector. We would like to take this opportunity to wish the team the very best in London'.
Pictured recently at the presentation are (back Row L-R) Majella Gollogly, Fundraising Manager, Southern Area Hospice, Barney McGinnis, Marie Farrell, Anne Mac Oscar, Regional Marketing Officer, Southern Area Hospice, Mark Clements, Damian McGreevey, Manager, Plumbmaster Newry, Gary Cranney, Director, Haldane Fisher Newry, Kevin Morgan, (front row L-R) Rosanna Mulholland, Michele Mowlds, Neil McMurray and Aibhin Farrell. Missing from the photo are Marcel Mulholland and Paul Moore.
Back