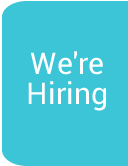 Runners raise Thousands for Hospice
A team of local runners took part in the Virgin London Marathon on Sunday 22nd April 2018 and between them raised a fantastic total of £44,233.29 for Southern Area Hospice Services. The group who took part in what was the hottest London Marathon on record put in months of hard work in advance of the event, both training and also raising vital funds for Southern Area Hospice Services. Southern Area Hospice Services would like to thank the group for their efforts over the past number of months and congratulate them on completing their marathon challenge.
Southern Area Hospice Services is a local charity which provides care and support to local people who are living with Cancer and other life-limiting illnesses, such as Multiple Sclerosis and Motor Neurone Disease. With a fundraising target of £2.6 million in 2018 alone, the Hospice Fundraising department relies heavily on the support of the local community to help them to continue providing their services.
The group recently came together at the Hospice for a Thank-you evening and to present the cheque. Pictured are (back row L-R) Christopher Patterson, Hamilton Brown, Paul McGuigan, Brendan McVerry, Colm O'Brien, Declan McConaghy (front row L-R) Anne Mac Oscar, Southern Area Hospice, Kevin Morgan and and Naomi O'Hare. Missing from the photo were Sarah Doran, Patrick McEvoy, Dan Power, Gary Graham and Neil Dawson.
Back