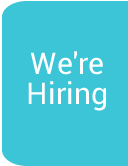 SAHS Charity Shops re-open in Newry, Rathfriland and Banbridge.
Southern Area Hospice Services is delighted to announce that the SAHS shops in Newry, Rathfriland, and Banbridge are now open.
The shops have made considerable changes to ensure that all necessary precautions are in place such as social distancing measures, limiting the number of customers in the shops, protective equipment for staff and volunteers, hand sanitiser stations are available and contactless card payments are encouraged where possible.
The shops are also adopting new procedures for the safe collection and processing of donated items. All donations will be held for a minimum of 72 hours before being processed for sale. Clothing will be steamed before it is displayed on the shop floor.
Unfortunately, for now, the shops are not able to accept books, games, and bric-a-brac.
Diane Winters Retail Commercial Manager said, "We are incredibly grateful for the support and generosity of the local community, and we are thankful for all the donations we have received in Newry, Rathfriland, and Banbridge since we reopened."
With the shops closed since March and all fundraising events cancelled it has been an uncertain few months for Southern Area Hospice Services. It is crucially important that the shops are now re-opened as they are a vital part of the fundraising efforts.
With the autumn season here, SAHS shops are now asking people to donate any AUTUMN/WINTER clothes. They will happily accept your quality preloved jumpers, fleeces, hats, gloves, coats, jackets, and boots. You can donate at any of the shops during opening hours and please add Gift Aid as it will boost your donation's value by 25%.
As we move forward through these next few months, the staff are asking customers to help them by complying with all Covid-19 regulations put in place and to bear in mind that the staff and volunteers are adapting to new ways of working.
NEW OPENING HOURS: Newry and Rathfriland are open Monday, Tuesday, Wednesday, Friday and Saturday 10 am – 4 pm with Banbridge open Thursday, Friday, and Saturday 10 am – 4 pm.
Stay up-to-date on Facebook @SouthernAreaHospiceShops or visit https://www.southernareahospiceservices.org/hospice-shops
For further information, please contact
Ciara Cunningham, Communications Manager at Southern Area Hospice Services,
07980 757 097, cunninghamc@southernareahospiceservices.org
Back