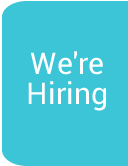 Sainsbury's Dungannon announce Hospice as Local Charity Partner
Sainsbury's Dungannon has officially launched a partnership with its new Local Charity of the Year, and have adopted the "Southern Area Hospice" for the second year running.
The Southern Area Hospice was chosen by Sainsbury's customers through a public vote in store and online in June. The charity will now receive a year's worth of support through fundraising and by raising awareness of the charity from the store.
Representatives from the charity joined Sainsbury's colleagues over the weekend to kick start the partnership by having a sponsored Leg Wax of Sainsbury's of some of the male Colleagues in-store.
Jim Davey, Store Manager at Sainsbury's Dungannon, said: "We had a very successful launch for our new Local Charity of the Year, The Southern Area Hospice. I'd like to thank all of our customers for their support on the day and can't wait to build on the successful partnership we had last year and beat the £1,600 that we raised in 2016/17!
Jim himself will be taking part in a Lap of the Lough on Sunday 27th August to raise funds for the Hospice. To support Jim on his cycle, text: 'LOTL73 £3' to 70070.
The Local Charity of the Year scheme is now in its ninth year and has raised over £13 million to support local charities since 2009.
Pictured is Store Manager, Jim Davey and members of the team at Sainsbury's Dungannon presenting a cheque for £1,637 to Grainne Mulgrew from Southern Area Hospice with proceeds from their instore fundraising last year.
Back