Soy Wax Candles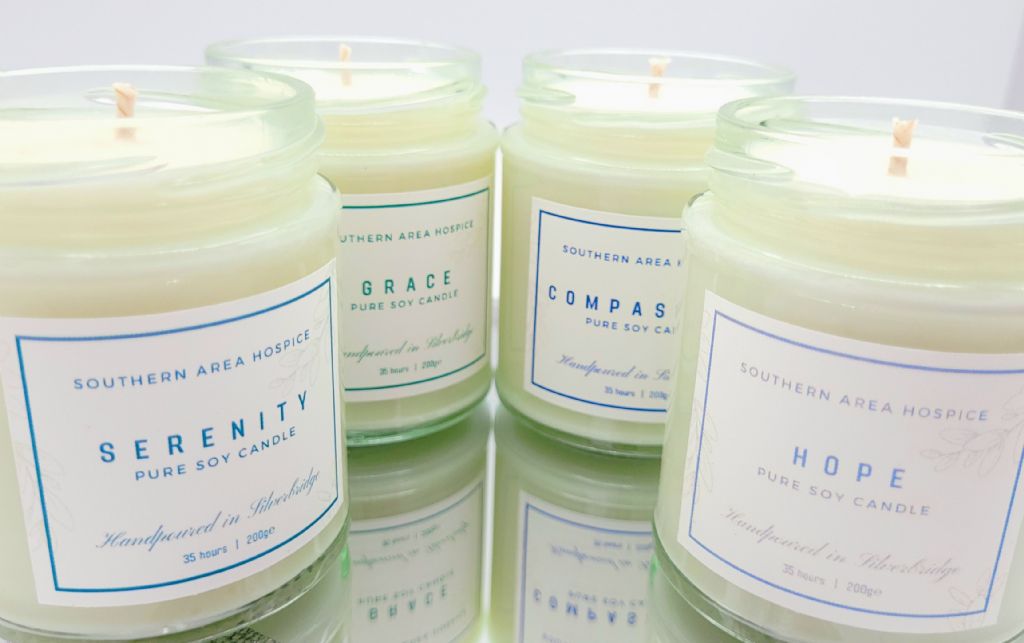 A beautiful range of bespoke candles made especially for the Southern Area Hospice by the amazing team at Aureal in Silverbridge. The candles come in a range of 4 beautiful scents including Hope, Serenity, Grace and Compassion. Each candle has been locally handpoured in Silverbridge using 100% natural soy wax,
The perfect gift for your family and friends or the perfect addition to your home
CLICK AND COLLECT ONLY.