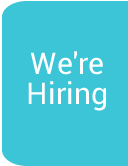 Siobhan's 100th Marathon Challenge
Thank you to Siobhan Cassidy who is aiming to complete her 100th marathon by October 2022 while raising funds for Southern Area Hospice to mark her accomplishment!
"My name is Siobhán Cassidy (nee McCreesh), I am originally from Culloville, Co Armagh. I am aiming to run my 100th marathon in October of this year, in aid of the Southern Area Hospice.
My marathon journey began on a frosty October morning in 2007 as I joined the masses at the Dublin Marathon. I enjoyed the experience so much that I registered for the 2008 marathon the next day.
Marathon running was then put on hold after 2008 as I went on to raise my children and it was not until 2014 that I got the chance to take up my beloved hobby once again by running the Derry Marathon. Since Derry I have been busy running a further 82 marathons.
Some of these marathons have been big city adventures and others have been with just a handful of people in scenic forests or little villages throughout Ireland. I feel very privileged to have seen so many beautiful places throughout Ireland, whilst covering the 26.2 miles.
My motivation for continuing has definitely been the fellow runners I have met throughout the years, some of which are now my closest friends. Marathon running, for me, is as much of a social activity as well as a great way to maintain a healthy body.
This year, is by far, my biggest challenge as I am cramming 25 marathons into one year, this is a hugely ambitious personal goal. Getting to my 100th marathon by the end of the year would be a major milestone and for that reason I want to mark it by fundraising for an exceptional charity.
The incredibly selfless and heartfelt work of the Southern Area Hospice staff is hard to put into words. Those lives that they care for, along with their families, day in and day out is remarkable.
Any contribution to my challenge, no matter how modest, would be an enormous help to those who need it in the Southern Area Hospice.
Thank you for reading my story and I will keep you posted on how I am progressing.
Siobhán"
To donate: https://www.justgiving.com/fundraising/siobhan-mccreesh-cassidy2
Back