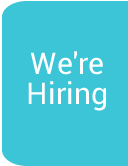 Skip Car Tour 2019 Raises over £15,000 for Hospice
Southern Area Hospice Services were delighted to receive a cheque for a fantastic £15,304.73 from the fantastic Skip Car Tour crew recently following their weekend of fundraising activities on Saturday 25th and Sunday 26th May 2019.
The Skip Car Crew organised a number of events over the weekend including the Orchard Truck Run, the Hit the Diff Tractor Run, entertainment with Mike Denver and the Whistling Donkeys and the infamous Tassagh Duck Race.
Organisers enjoyed two great days and a fantastic turnout at all of their events. Southern Area Hospice Services simply can't thank everyone involved enough for all their efforts on our behalf.
Speaking at the presentation night which took place in Basil Sheils Bar recently Sean McArdle of The Skip Car Tour said: "It has been another fantastic year by the small group in our community known as the Skip Car Crew. On behalf of the Group I would like to thank and congratulate everyone involved."
Southern Area Hospice Services would sincerely like to thank the Skip Car crew for all their hard work and all those volunteers who assisted in any way. The money raised will go a long way in helping Southern Area Hospice Services to continue their work in the local community, caring for people who are living with Cancer and other life-limiting illnesses, such as Multiple Sclerosis and Motor Neurone Disease.
Back