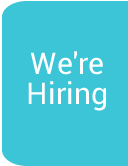 Southern Area Hospice £5,000 Lottery Rollover Has Been Won!
Mrs F. Egan from Belfast won the maximum rollover prize of £5,000 from Southern Area Hospice Lotto in December. Mrs Egan has been playing the Hospice lottery since 2002 and has been a lucky winner four times over the years! When asked why she plays the Southern Area Hospice Lotto, Mrs Egan said "I play the Hospice lottery to support their invaluable services. This is my fourth win so I would encourage everyone to join, it only costs £1 per week, that's less than a cup of tea in restaurant but for such a small donation from each individual it adds up to a lot of much needed money for Southern Area Hospice."
The Southern Area Hospice lottery is one of our main fundraising activities with the draw taking place every Friday and costs just £1 per week or £4.34 per month to play. The Hospice lotto guarantees 3 winners each week;
1st Prize £300 - 2nd Prize £200 - 3rd Prize £100
Plus, a rollover prize of up to £5,000
All prizes are automatically posted directly to winners, so there's no need to claim your prize…it couldn't be easier! Becoming a member and supporting your local Hospice through the lottery draw means you really are playing today to make a difference tomorrow.
If you would like to become a regular supporter of Southern Area Hospice for just £1 per week and to be in with a chance of winning, just like Mrs Egan, register online today by visiting the 'Lottery' section of this website or, call 028 3026 7711
Back