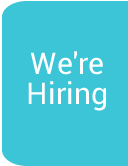 Southern Area Hospice Benefits from firmus energy Face Cover Initiative
firmus energy has provided 200 reusable face covers to all 100 staff to help them stay safe and comply with the latest covid-19 regulations.
As part of its commitment to supporting local communities, firmus energy partnered with Annalong volunteer stitchers, Geraldine Lowry and Joan McIntosh to make the face covers, and then donated £800 to the Southern Area Hospice in recognition of the great work it is doing to safeguard its patients.
Angeline Murphy, well known NI Stitcher and firmus employee brought the Annalong seamstresses together with firmus energy to raise much-needed funds for Southern Area Hospice. Angeline was also the founder of NI Big Community Sew which saw over 40,000 face coverings made for the vulnerable and raised over £34,000 for NI Scrubs which stitched up scrubs for the NHS through the lockdown.
Speaking about the initiative, energy advisor, firmus energy, George Lightbody, said:
"Like many other employees, our staff has had to adapt their working practices in recent months through lockdown, and now restrictions have been eased they are quickly adapting again.
"Health and safety are at the heart of everything we do at firmus energy so we wanted to help staff comply with the latest Covid regulations by providing them with free face covers as a small token of how hard they have worked since lockdown began and to help them stay safe as restrictions are lifted.
"It wasn't enough to simply buy generic face covers, we wanted to add a personal touch and support local community initiatives. That's why we worked with Angeline on the design and partnered with Geraldine and Joan, our local stitchers to make them locally.
"Just as our staff have adapted, we know that frontline staff in the Hospice have seen very challenging times and hopefully the £800 donation can go some way to cover the additional costs being faced because of Covid-19"
Welcoming the donation James McCaffrey, Fundraising Officer, Southern Area Hospice, said:
"Fundraising has been especially difficult since March with all our events postponed or cancelled so we are grateful for the support of companies like firmus energy which will go a long way to help with the continuation of palliative care services for our patients. We are extremely grateful for their support and admire their initiative. Geraldine and Joan have also been exceptional in supporting us all year".
Speaking on behalf of the volunteer stitchers Geraldine Lowry said, 'Myself and Joan McIntosh are avid fundraisers for Southern Area Hospice and we were delighted to help sew up face coverings for firmus energy in lieu of a donation to Southern Area Hospice. It's another great way to help link businesses to charity and help raise much-needed funds locally. We are still sewing face coverings for the local area and raising money at the same time. It's such a great way to give back and keep us busy during the pandemic.'
Back